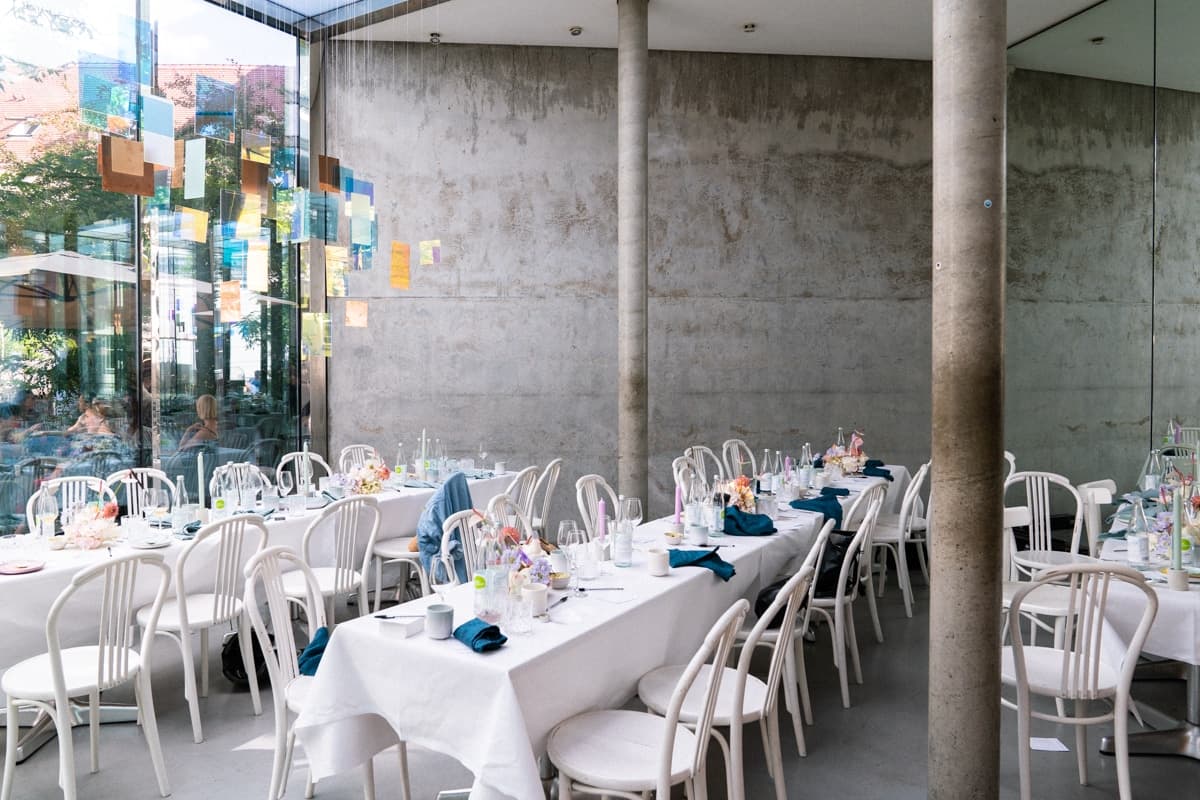 Female Empowerment – Wishbone "Babes Brunch III"
Wishbone's "Babes Brunch" event series brings female entrepreneurs from Berlin's various creative industries together — from florists and ceramicists to strategy experts and all other professions in between. As a partner of Wishbone, gotvintage equipped the event venue with selected decoration items and furniture highlights.
Vintage Meets Future — and a Decoration Concept to Match
The third edition of the Babes Brunch once again brought together a wide variety of women to exchange ideas, inspire and create future synergies. This purpose was also reflected in the decoration concept: vintage pieces were combined with futuristic elements — a mix of styles that complemented each other perfectly. The pastel shades of the table decoration formed a beautiful contrast to the cool ambience of the location. The long tables invited the businesswomen to engage in both professional and private exchanges.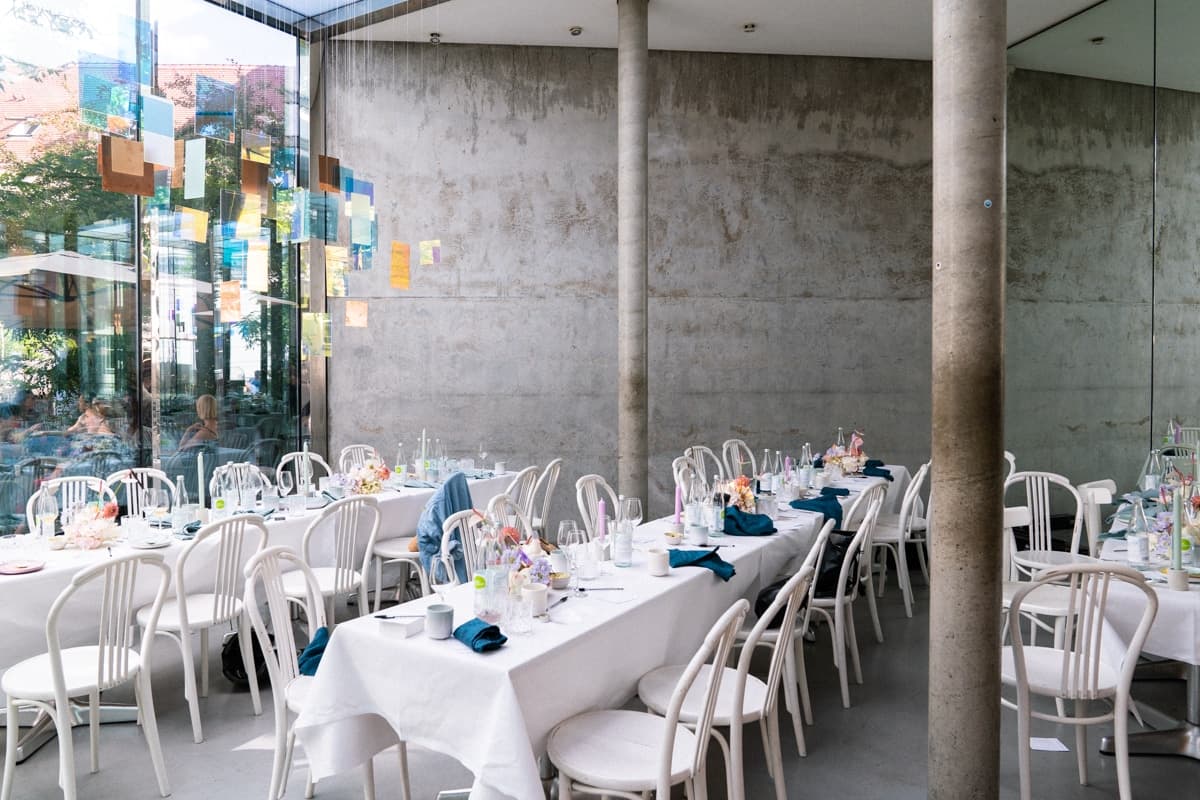 gotvintage Eyecatcher
Our white Thonet chairs "Susana", which added to the vintage flair, accompanied the bright table. Our silver-plated cutlery "Antonia" and our champagne, wine and water glasses "Victoria" formed a wonderful contrast to the pastel shades of the tableware and the flower arrangements. Set upon large, almost canvas like, white tablecloths, carefully selected flower combinations were beautifully presented. Holographic fragments hanging from the ceiling, which lent the setting a glamorous, futuristic atmosphere, rounded off the table decoration.